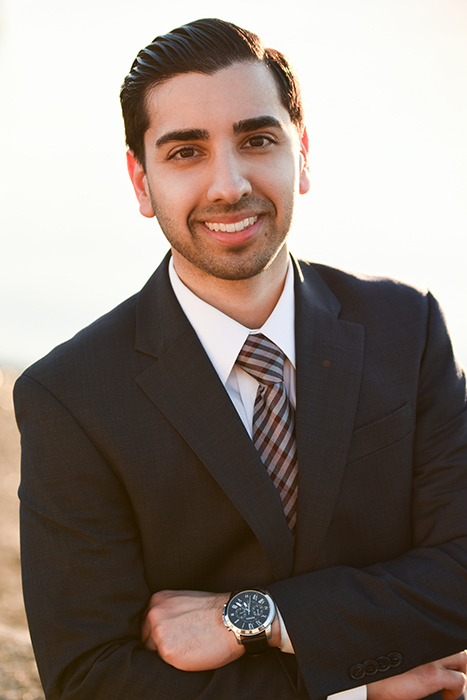 Munish K. Barin, a Seattle native, learned the value of compassion, integrity, and perseverance at an early age, despite a challenging childhood. Munish graduated from Ballard High School and the University of Washington, majoring in Law, Societies, & Justice (LSJ) and Political Science.
After college, Munish attended Seattle University School of Law, where he actively participated in local and regional trial and appellate competitions. For exhibiting excellence and attaining high honor, Munish was selected to join the national trial advocacy honor society, Order of Barristers.
Throughout law school, Munish worked for a team of nationally recognized trial lawyers, who represent injured and mistreated individuals to hold accountable their perpetrators. Before graduating, Munish left for Fairbanks, Alaska, to broaden his trial experience. After that, Munish returned home to complete his law degree and pursue his passion of fighting for victims of institutional and individual carelessness.
Some notable cases include:
Confidential settlement for a family whose senior mother passed away about one week following a failed surgery to repair a non-life-threatening complication;
Confidential settlement for a young woman whose brand-new subcompact SUV rolled backwards—unpiloted—on a sloped driveway over and onto her body, pinning her leg underneath it, and requiring the rescue of another;
Excess jury verdict recovered for a young woman who suffered chronic injuries following a high-speed T-bone car crash;
$1.5 million recovered for a motorcyclist, who suffered severe injuries when another car carelessly drove into the motorcyclist's lane of travel, causing a violent collision;
Confidential settlement for a family whose middle-aged father died of severe blood loss while he was supposed be supervised by medical staff.
Besides work, Munish volunteers at local non-profit organizations to help alleviate homelessness, combat bullying, and lend support to victims of domestic violence. Domestic violence is a sensitive subject for Munish, who proudly sponsors the Washington State Coalition Against Domestic Violence (WSCADV) and its annual Refuse to Abuse 5K, at T-Mobile Park. The WSCADV is a 30-year-old non-profit network of domestic violence survivors and their allies, who work passionately and tirelessly to end domestic violence through advocacy, awareness, and action.
When he is not working or volunteering, Munish enjoys exercising, following professional sports, watching/re-watching episodes of Seinfeld, as well as movies directed by Martin Scorsese and Christopher Nolan, and sharing his heart with his chosen family.
HONORS, AWARDS, & PUBLICATIONS
2020 Washington State Rising Star, Super Lawyers, 2020, 2021, 2022
Order of Barristers, National Order of Barristers, 2016
Pro Bono Pledge Outstanding Service Award, Seattle University School of Law, 2015
PROFESSIONAL ORGANIZATION MEMBERSHIPS
Washington State Bar Association
United States District Court for the Western District of Washington
Washington State Association for Justice, EAGLE Member
Seattle Plaintiff Attorneys' Roundtable
Washington State Coalition Against Domestic Violence
WSCADV Refuse To Abuse 5K, 2021 Bronze Sponsor
Emergency Feeding Program of Seattle & King County
United Way of King County
You can visit Munish's LinkedIn profile for additional information.